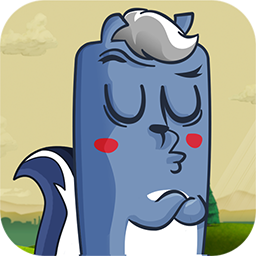 Furry Fury is a frantic game, a crazy 3D whack a mole with some of the most amazing characters ever!
Smash the furry animals and blast your score filling the multiplier bar. Choose from the frantic pace of the "Time Attack" mode or try to endure the hordes of animals in the "Survive" mode.
Use your skills to stop the waves of cute animals, Don't let them escape!
FEATURES:
TIME ATTACK: 90 seconds of frantic pace, master your combos and improve your score!
SURVIVAL: Keep alive! Hordes of animals are coming! Survive them!
Amazing character design and animation!
Awesome retina display graphics, Enjoy the Furry Fury in HD!
Smooth Action, enjoy fast paced gameplay!