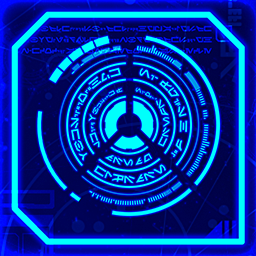 Cobalt code is a memory  challenge and a mental workout
Use your memory skills to hack one of the hardest codes you'll ever face, the Cobalt Code,
You must break into 3 main security levels, each one has a different difficulty, the more you go, the tricky it gets. As you advance you will be training your brain to code, store and recover visual info, as you work your short-term memory hacking the Cobalt Code. How many levels can you hack?
New in version 1.1:
Cobalt code goes Universal!!! you can play it in iPhone, iPod and iPad!!!
New exciting soundtrack and the possibility to play with your own music!
New and improved graphics in gameplay!
New individual sounds for each area, now you can memorize with the sounds!
Reset high score capabilities
Vibration in gameplay!
FEATURES:
Different Game Modes:
Quick Play (one tap to get you hacking)
Progressive (How much can you resist?)
Complete (Full spectrum challenge)
Shuffle (Hack the random code every round!)
Random hacking sequences
Tense music and Fx
Keep track of your best scores at all game modes
Futuristic eye-popping graphics
Stylish animation and transitions